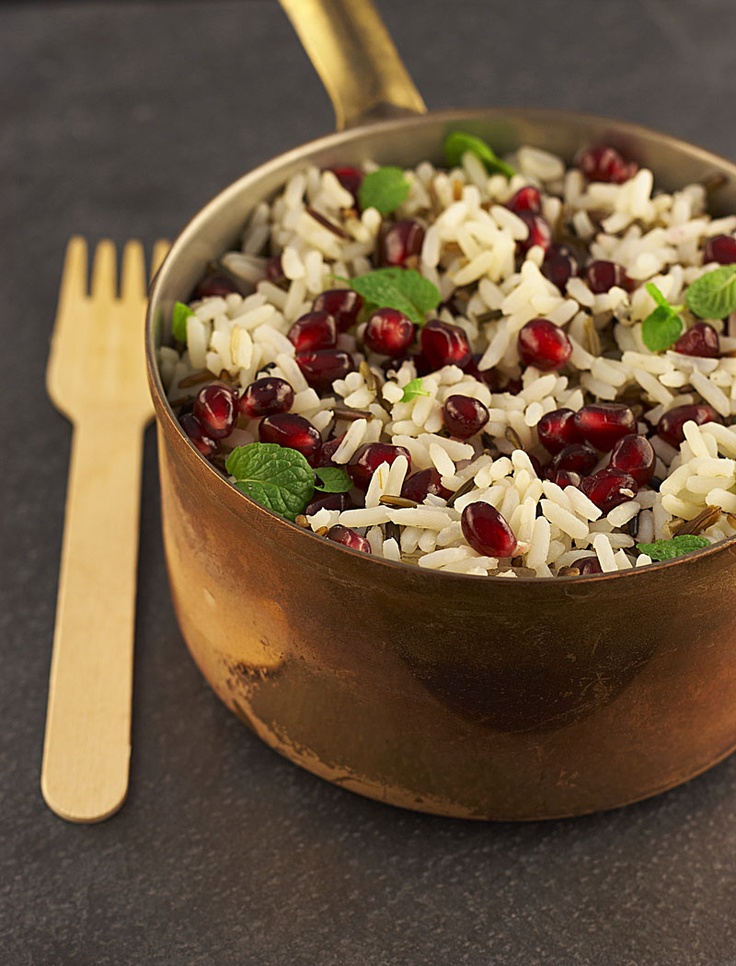 This is a super easy recipe for dinner, especially during hectic weeks: rice with pomegranate. I know it sounds odd but it is such a flavourful dish, you will want to eat it every day! Boil 2 cups of rice that you like (I like Jasmine rice, wild rice or pilaf) according to instructions on the box and let it cool slightly. In the meantime, de-seed the pomegranate. It's nice to use them fresh and you find them everywhere right now (at least here in New York). There's a tutorial on the Huffington Post on how to de-seed a pomegranate like a pervert. Or you can buy the seeds :)
I like to use the whole pomegranate and mix the seeds into the rice. Season with 4 tablespoons of soy sauce, juice of 1/2 lemon and if you enjoy dairy, 2 tablespoons of Lebanese Labneh (strained yogurt). It's my new obsession, my friends call it the Lebanese ketchup and it's very healthy. I have used it previously in my Quark Dessert. Season the rice with salt and pepper.
This dish can be enjoyed by itself or as a salad by adding greens like kale. You can also use it as a side dish for roast chicken.
PS: I took this beautiful photo from Pinterest because my result didn't look quite so pretty...
I hope you enjoy it!
xxR