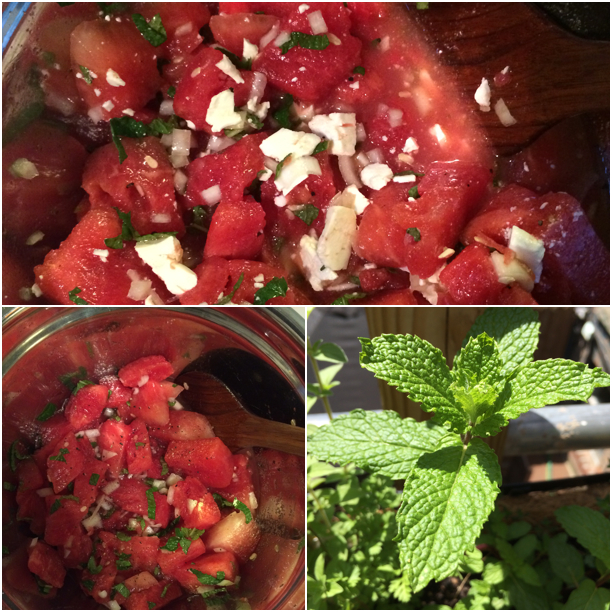 You know how restaurants feature fancy watermelon salads with mint and feta. They are a fresh summer side dish, delicious and quick. You love all the ingredients, but somehow you never see yourself making it at home... So a few weeks ago, we started gardening on our little deck. One of the key ingredients I wanted were a few herb plants. I'm not great at landscaping and I've already forgotten which flowers go by which name. Ahem...
BUT: I got mint. And it is alive and kicking. So yesterday I made watermelon feta salad with mint. And it turned out delicious.
You need: 1/4 watermelon, cut into bite size pieces, 2oz feta cheese (or more if you like), black pepper, 3-4 tbs EVOO, 2 limes and 1/4 medium onion chopped very fine, one handful of mint chopped.
Toss the watermelon with the mint, juice of 2 limes and onion and let it sit. Add the EVOO, feta, pepper. Take a photo for Instagram and voila!
ENJOY!