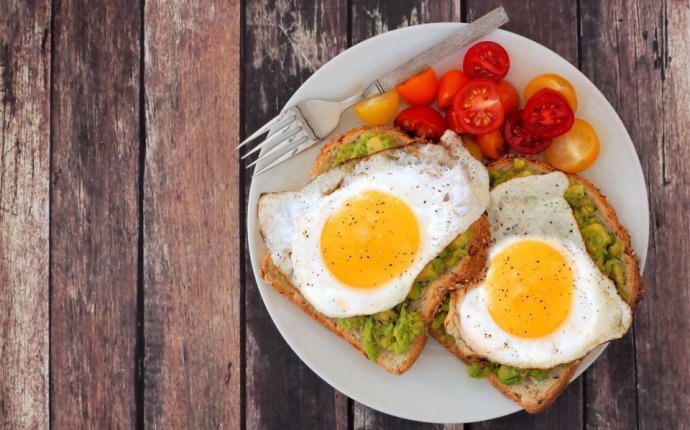 building muscle to lose weight
Mikolette / Getty Images
When you think about the best type of workouts for weight loss, your mind might not immediately jump to strength training, but it should. While it's definitely true that cardio workouts get your heart working harder and as a result, help your body burn calories, strength training is what's really going to give your weight-loss goals that extra boost.
Before we really get into it, we want to make it clear that weight loss as a goal isn't necessarily for everyone. For anyone who has a history of disordered eating, even if you're in recovery, you should speak with a doctor before you pursue any weight-loss goal, including starting a new exercise routine. And even if you don't have a history of disordered eating, it's really important to have realistic expectations and make sure you're pursuing weight loss in a healthy way. Results can be incredibly difficult to come by, may take a very long time to achieve, and are also really hard to maintain. Also important to remember: Exercise is only part of the equation. You have to create a calorie deficit (burning more calories than you consume in a day) in order to lose weight, which requires not just working out, but also being cognizant about what you're eating, making sure to eat quality calories and watch portion sizes. You need to get good sleep, regularly. You need to have lowered stress levels. You need to take care of your other bodily needs. With so many factors at play, it's no wonder weight loss is a very unique experience for every person.
If weight loss is a goal of yours, incorporating strength training into your routine is key. Here's the thing, while strength training may not give you the instant heart-pounding, sweat-dripping satisfaction of, say, Zumba or an indoor cycling class, in the long run, building lean muscle definitely works in favor of your weight-loss goals. The short version? Having more muscle means your body burns more calories at rest. The long version? Read on for more on why strength training is the best exercise for weight loss.
Related: Here's Exactly What To Do If You Only Have 15 Minutes To Work Out
Strength training helps build lean muscle.
"Aerobic exercise is actually the most effective in losing weight, however, it's not the best at burning fat and increasing lean mass (muscle), " says Noam Tamir, C.S.C.S., founder of TS Fitness. When you're losing weight strictly through cardio, it's normal to lose muscle and fat. And if resistance training isn't a part of your plan to counteract this, you could actually be slowing down your metabolism by losing lean muscle mass, rather than revving it up (which can lead to weight-loss plateaus).
Strength training is better at much building muscle than a cardio-only routine, explains Michaela Devries-Aboud, Ph.D., an exercise physiologist at McMaster University. "When you lift weights, you overload the muscle and it works to adapt to be able to lift more weight. The way the muscle adapts is by increasing something called myofibrillar size (the contractile units of the muscle), " she explains. Resistance training stimulates this growth, which leads to an increase in muscle mass over time. "And while aerobic exercise can also [stimulate this process], this increase is not as great as it is with resistance exercise."
Source: www.self.com